BEST WEB DEVELOPMENT COMPANY @MOST AFFORDABLE COST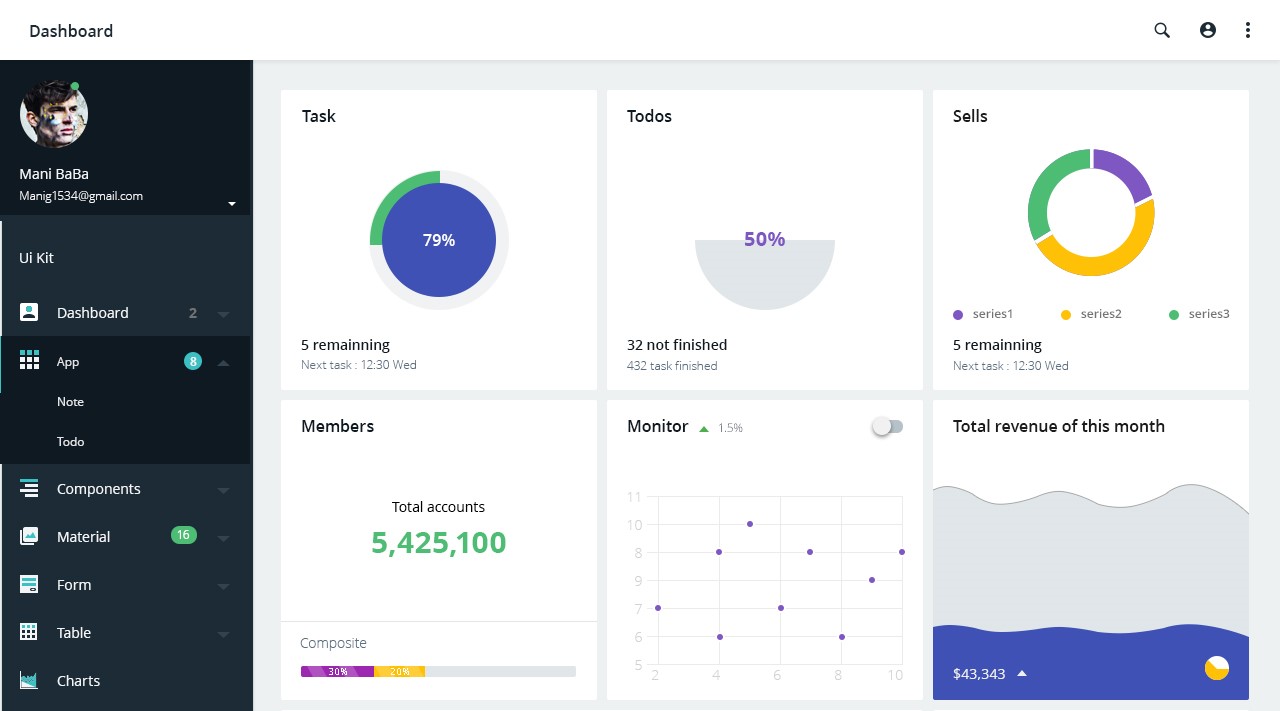 What we do best?
In custom web application development area we are the best for dynamic, advanced, rich web application development. We have more than 5 years of experience in web design and development area. Also we are the best for maintaining web application. We have completed more than 1000 projects all over the world. We completed all of our projects successfully and we understands your demand because before starting any projects we analyses your business. Most of our clients are repeated because we are very committed of our work and we can ensures that we can fulfill your all demands and requirements. QuantikLab use latest technology for web development. With using latest technology we controlled our quality. We are work with Startup Company to largest corporate company and also after developing a site future changes we kept very low cost. For only this reason our clients like us.
When QuantikLab build custom web application as per as customer demands QL always maintain cutting edge technologies that combine appealing design, rich functionality and robust management tools. You will get from QuantikLab –
To analysis your business requirements QuantikLab will give you highly usable web applications exactly as you intended.
QuantikLab will reduce your cost. How? Because we will give you a maintainability report of your application that will must reduce your cost.
We do smart web application architecture. It will increase productivity of your business.
In the time of development process you will get transparent progress report which will be made of our couple communications.
We have quality assurance team and they will ensure you the quality of your given projects.
We do live bug testing and after sale we are more friendly with our customers because most of the customers think after sale most of the web design company charge much more for few changes. But you will glad to know that we charged few.
Now a day's most of the businesses are moving to the internet for reaching a greater audience. You can take advantages by using our help to build an application for your business. By this application you can manage your business anywhere in the world because you can communicate your customers without wasting your time and also you can manage your business even you can monitored your internal correspondence by using this applications.
What we build for you:
Make your e-commerce web sites with us. We make your e-commerce site with shopping cart and powerful and easily configurable store management.
We will integrate real time payment method into your site and later on you can manage it by own.
We develop small social networking sites.
We are expert to develop crowd sourcing websites like KickStarter
Custom CRM development is one of our favorite job and we make it using PHP/MySql
Using PHP we develop Custom Content Management System (CMS)
Web enabled/Client Server ERP
Web-ready applications migrating from the legacy applications
We Development any kind of Enterprise Portal.
We give Cloud solutions to our customers.
What we use in in the area of Web Development tools and technologies?
Web application development is the main expertise area of QuantikLab. Most of our repeatable by attaining their business goals, designing, developing and communications. We use –
We love to work with MVC Framework. Codeigniter, CakePhp, Zend are most favorable of our work.
Open Source is great matter. We like to work with WordPress, Drupal
E-Commerce: Magento, Opencart, Prestashop, Virtuemart, WooCommerce, WP eCommerce
Database: MySQL, PostgreSQL, Oracle, MSSQL
Scripting and Programming: PHP, Ajax/jQuery, xml, json, ASP.NET